Town Councillors 2020/2021
As Llantwit Major Town has grown, so has the Council. The Town is split into 4 wards, North, West, South East and Boverton with a total of 14 Town Councillors who take an active part in the running of the Community.
Listed below is Councillors Register of Interest for the year:
2016/2017    2017/2018    2018/19  
2019/2020 
Contact Councillors here. Click on the name of the councillor to find out their contact details and to email them directly.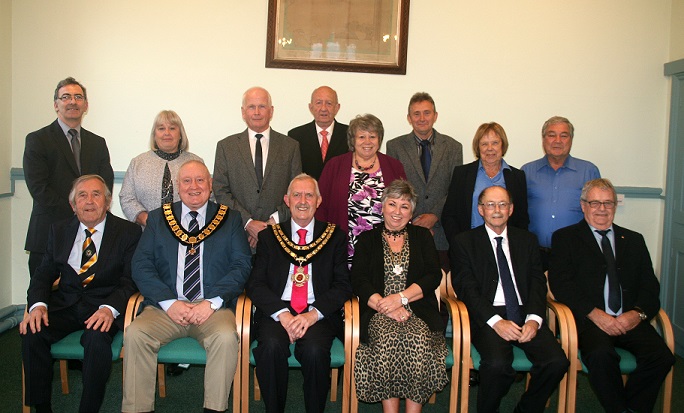 Top Row (Left to Right): Councillor E Williams, Councillor Mrs S Hanks, Councillor G Wilkie, Councillor D Foster, Councillor Mrs J Norman, Councillor D Powell (Deputy Town Mayor), Councillor Mrs G Hughes, Councillor G Morgan
Bottom Row (Left to Right): Councillor G John, Councillor G Thomas (Town Mayor), Councillor R Gant , Mrs Lynne Gant, Councillor Dr D Ellis, Councillor J Evans
Well done to Llantwit Youth Council who have designed and organised for a bin to be placed at the recreation field. This project was a result of the Youth Councils litter report which can be found here –...
read more
Town Hall,
Llantwit Major,
Vale of Glamorgan,
CF61 1SD
Tel: 01446 793707