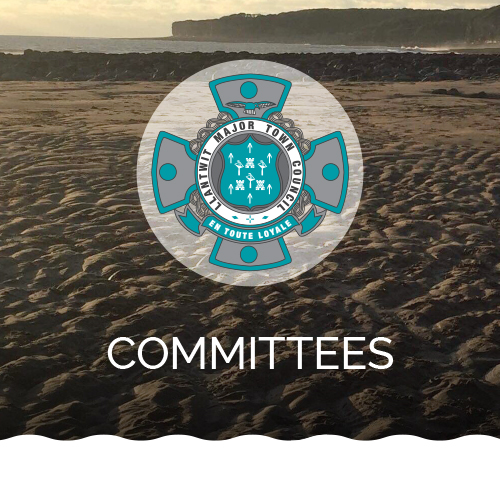 The council has several committees to undertake the variety of functions and responsibilities within its powers. The main ones are:
Buildings and Recreation Committee
Footpath Forum
British Legion Panel
Five Year Plan Committee
Fairtrade
School Garden
Website Committee
Allotment Tenancy sub Committee
Citizen of the Year Committee
Bowls Club Sub Committee
Sports Development Committee
Small Sculpture Committee
Nations Tribute Committee
Provision of Youth Services
Tennis Sub Committee
Mayoral Inauguration Forum
Council Representative Bodies/Committees
Christmas Illuminations Forum
Llantwit Major Surf Lifesaving Club
Charities
Vale of Glamorgan Council
Community Liaison Committee
Vale of Glamorgan Council Conservation
Advisory Committee
Twinning Association
Rural Vale Police/Community
Consultative Panel
Chamber of Trade
Llanilltud Fawr in Flower
Good Neighbourhood Scheme
Steering Group
Crossroads in the Vale (EMI) Ltd
Llantwit Major Events Group
Power Station Group
Pubwatch
Tidy Towns
Cyngor Tref Llanilltud Fawr Gweinyddwr Ymgysylltu â'r Gymuned (£24,000 y flwyddyn pro rata) Mae cyfle wedi codi ar gyfer swydd barhaol, ran-amser (30 awr yr wythnos) fel Cynorthwyydd Ymgysylltu â'r Gymuned i helpu i weinyddu'r awdurdod lleol blaengar hwn. Bydd yr...
read more
Attached below is details of Memorial Testing planned to be undertaken at Boverton Road Cemetery week commencing 4th October 2021: Public Notice Frequently Asked Questions
read more
Town Hall,
Llantwit Major,
Vale of Glamorgan,
CF61 1SD
Tel: 01446 793707